Sorry 

I couldn't hold back my tears.  I know you would want

 me to be strong 

but I couldn't help it.  

You were my friend, 

teammate 

and my brother...

I love you, Nacky, 

rest in peace.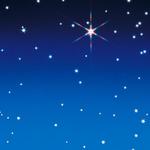 Wherever you go,

 I am with you.

--forever, Mom

Just left your tree Nick...I was remembering conversations we had and how you always made me laugh.  I was strong and smiling because I knew you were there...

Nick,  I can say with absolute confidence that you were one of the greatest individuals i have ever gotten the chance to know. ...

How could anyone be as easy going, kindhearted and gentle as you but still have the toughness, resilience and respect to be completely revered by a whole school. 

Usually these traits come in people as one or the other but you.... you were just one of a kind. ...

...You never treated anyone differently. Everyone was equal 

in your eyes and thats why so many people loved you. You were the epitome of a pure spirit. ..

Maybe its like 

when we die, 

we're actually

 just starting our life....

I remember us saying that all the time.

I miss seeing you DJ;

 like at my party ;)

 You taught me so much

 and you always knew

 how to make me laugh...

In him was life; 

and the life 

was the light of men. John 1:4

"If only sorrow could build a staircase,

 our tears could show the way. 

We would climb our way to Heaven,

and bring him back home again. 

Don't give up hope my friend,

 this is not the end"

—for Nick Novaky


Go to the site map (right) to find links to the Memory Garden, Scholarship, Current Events, Etc. 

Use the navigation bar below to find nostalgic pages about Nick and his friends.