All donations and monies generated from product sales or events 

are used directly for BECOME AWESOME activities and cash awards. 

The BECOME AWESOME Foundation is a 501c3 not-for-profit organization 

under the auspices and management of Charity Smith.  

Donations can be made via the BECOME AWESOME website 

managed by Charity Smith:  

Nick Novaky BECOME AWESOME Foundation

c/o CHARITYSMITH Nonprofit Foundation

13100 Filly Lane

Truckee, CA 96161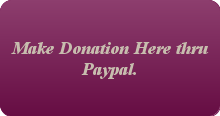 OR

You may also send a check, 

payable to 

The Nick Novaky Become Awesome Foundation 

and mailed to


Contact us with your questions.

Support Peace          Confront Challenges          Encourage Strength          Remember Legacies          Become Awesome